Professional translation to all major languages: Italian, British or American English, European or Latin American Spanish, French, German, and more than thirty others.
Technical translation in a wide range of specialised industries covering engineering, construction and industrial applications, architecture and design, healthcare professions, business and marketing, and many others.
Translation of a broad variety of documents: technical and business literature, scientific papers, technical, operations, or maintenance manuals; translation of reports, business contracts, product specifications, rules, directives; translation of clinical and pharmaceutical records, and many other kinds of documents.
Professional English to Italian translation services capable of giving your business prominence in the Italian marketplace. Precise Italian to English translation of Italian documents ensuring that information is properly understood and communicated. Translation by the chosen group of specialist and competent translators, editors, and proofreaders we employ, who are native speakers of Italian or English. Specialist checkout of English or Italian terminology in technical translations to ensure that appropriate and consistent language is used.
An Italian translation agency active since 1997, run directly by its founders and effectively organised, Planet language services knows how to combine outstanding quality with reasonable prices.
By making full use of a select group of translators, editors, and proofreaders, who are mother-tongue speakers of the language they translate to, and are specialised in different technical sectors, Planet language services knows how to respond to your needs within the agreed time frames and in accordance with the preferred formats, delivering accurate translations and great service.
We ensure the professional quality of our translations by adopting appropriate support tools (such as computer assisted translation tools, translation memories, and desktop search tools), employing a consistent group of competent, specialised translators (many of them with an engineering or other technical degree, who translate into their own native language), preparing specific glossaries for particular industries, checking the translations before delivery.
We spend careful attention to the relationship with the client, and, being committed to delivering quality translations, we are constantly refining our methods and quality control procedures.
The languages to and from which we most commonly translate
In descending order, we most commonly translate to: Italian, British or American English, European or Latin American Spanish, French, German, Portuguese, Brazilian Portuguese, Russian, Turkish, Dutch, Danish, Ukrainian, Norwegian, Swedish, Belorussian, Arabic, Greek, Finnish, Hungarian, Czech, Bulgarian, Polish, Rumanian, Slovenian, Slovakian, Lithuanian, Estonian, Croatian, Albanian, Serbian..., and, among the eastern languages, to: Chinese (Simplified Mandarin), Japanese, Korean, Hindi, Marathi, Telugu, Punjabi, Malay, Bengali...
Italian translation: Traduzioni professionali nelle principali lingue
Spanish translation: Traducción profesional
German translation: Technische und geschäftliche Übersetzungen
Portuguese translation: Tradução profissional, tradução técnica
Russian translation: Профессиональные переводы
English to Italian and Italian to English translation
English to Spanish and Spanish to English translation
English to French and French to English translation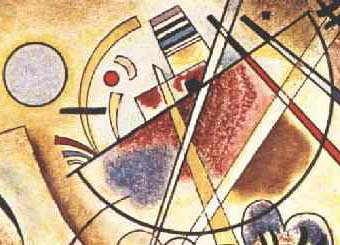 Planet language services
For further information or free cost estimates: info@planetservices.it


fax: +39 039 6829529




tel: +39 039 671161



Home

Our translation agency
Translation services
Our translation process
Dictionaries and glossaries
How to request our services
A few suggestions
How to contact us
Working with us
Some useful resources
The origin of languages
Language families
Site map




Credit card payment through secure server